VIDEO LINKS:
A "work in progress" YouTube Channel
– please follow to see new uploads –
https://www.youtube.com/channel/UCidRAGQwIpXZ9wkSsFKOXRA
VIDEO promo for Biber: The Sacred Mysteries
the complete Rosary Sonatas of H.I.F. Biber (1644-1704), 2CD set
video directed & produced by Rachel Exe
https://www.youtube.com/watch?v=MCOQ07t9v5M
Isabel Gotzkowsky & Friends: Bound
the dance performance with Leah's LIVE performance of
Biber's Passacaglia
VIDEO excerpt from Fandango Fantasie w/BALAM Dance Theater
Carlos Fittante, dancer & choreographer
Boccherini's "Fandango" from Quintet for guitar and strings
arr. for solo violin by Leah Gale Nelson
https://www.youtube.com/watch?v=WuLux3YXO2Q
VIDEO Fleur-de-lis live w/Dušan Týnek Dance Theatre
Music of H.I.F. Biber, from the sonatas of 1681 and the Passacaglia.
Leah is LIVE from minute marker 18:10 -- the rest is Manze/Egar from a previous dance performance using their recording.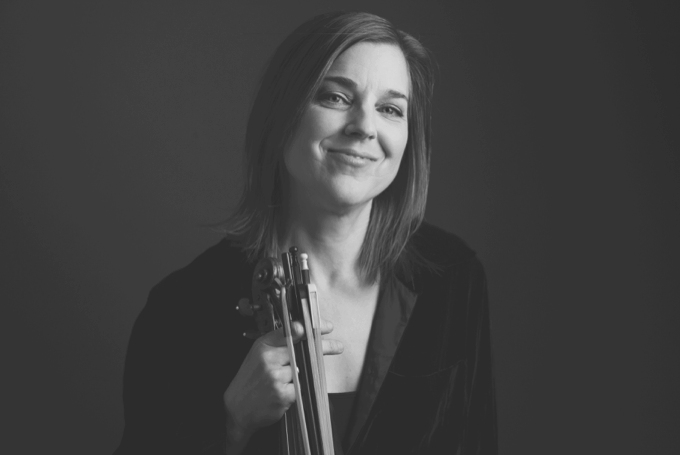 Violinist, peformer/educator, Leah Gale Nelson specializes in the historical performance practices of the 17th, 18th, and early-19th-centuries. Based in New York City, she has performed throughout North America and in Europe, and is known for her refined and artistic interpretations of baroque and classical music as a soloist, chamber musician, leader and collaborator. She has led performances of landmark literature for some of the finest choirs in New York, has served as concertmaster for the Aspen Festival Opera Theater, Gotham Chamber Opera (NYC), and Chicago Opera Theater, as guest director for Lyra Baroque Orchestra in Minneapolis, and has been concertmaster and guest soloist for the Church of St. Luke in the Fields, New York City, since 1999, where she is Artist in Residence. Recent engagements post-Covid find her playing in the Petrie Sculpture Court at New York's Metropolitan Museum of Art for the Ballet des Porcelaines, in Carnegie Hall with Musica Sacra, in Minneapolis for the Basilica of Saint Mary, and for YBOP, Yale's Baroque Opera Project.
In 2007, Ms. Nelson began her full immersion in the study of Biber's "Rosary Sonatas," their original context and purpose, with performances in New York and in Minneapolis, a journey that inspired her recording for the Lyrichord label, BIBER: THE SACRED MYSTERIES. Released to critical acclaim in 2011, the Oxford University Press, Early Music, hailed it "an elegant and beautiful recording." She has enjoyed countless collaborations with fellow instrumentalists, vocalists, dancers, stage and choral directors, joining early music and historical practice with modern performance. Some of these are documented in the video links below. In the before-times she curated a chamber music series, Baroque in the Fields, and a Colonial America adventure, JEFFERSON CARRIAGE. With BALAM Dance Theater she created Fandango Fantasie, performing her own solo violin arrangement of Boccherini's "Fandango" Quintet, and her rendition of Biber's Passacaglia is in the repertoire of the dance company Isabel Gotzkowsky and Friends. She spent her early days in early music performing orchestral and chamber music throughout the country, especially along the Northeast Corridor, from Boston to Washington DC, with Concert Royal, Clarion Music Society, the American Classical Orchestra, Boston Camerata, NYSBaroque, The Publick Musick, the Smithsonian Chamber Orchestra, and Washington Bach Consort, among others, and also with Musica Angelica (L.A.), Dallas Bach Society, The Schubert Club (St. Paul, MN), and Dublin's Opera Theatre Company (at the Brooklyn Academy of Music). She has worked with leading early music directors including and especially Jane Glover, Paul Goodwin, Drew Minter, Anthony Newman, Andrew Parrot, Fredrick Renz, James Richman, Catherine Turocy, Newell Jenkins, and Paul Echols.
An avid pedagogue, Leah is a Visiting Scholar at Rutgers University, where she has coached the Rutgers University String Ensemble, incorporating Historical Performance (HP) concepts within a mainstream ensemble. She also teaches HP with the New York Continuo Collective and the Illinois Bach Academy, and through her private studio where her students have gone on to graduate studies at Basel's Schola Cantorum, Case Western Reserve University, and the Juilliard School's Historical Performance program. She has coached for Yale University's Collegium Musicum and has taught at the Aspen Music Festival.
Born in Texas and raised in Minnesota, Leah holds a Bachelor of Music degree from Chicago Musical College, where she studied orchestral repertoire and performance through the Civic Orchestra of Chicago with the invaluable experience working closely with the musical brilliance, integrity, and infectious enthusiasm of conductor Michael Morgan, and the opportunity to work with Daniel Barneboim, John Corigliano, Leonard Slatkin, Joan Tower, Christopher Hogwood, and Sir Georg Solti. She holds a Master of Music degree from Mannes College of Music in New York, where she studied violin with the incomparable David Nadien, and historical performance through the Mannes Camerata and the once vibrant Mannes Historical Performance Program, with violinist Nancy Wilson, harpsichordist Arthur Haas, and stage director Paul Echols; additional studies in baroque violin with Michael Sand, Marilyn McDonald, Risa Browder, and Sarah Sumner.